Barbara (Dee) Ballyk, PhD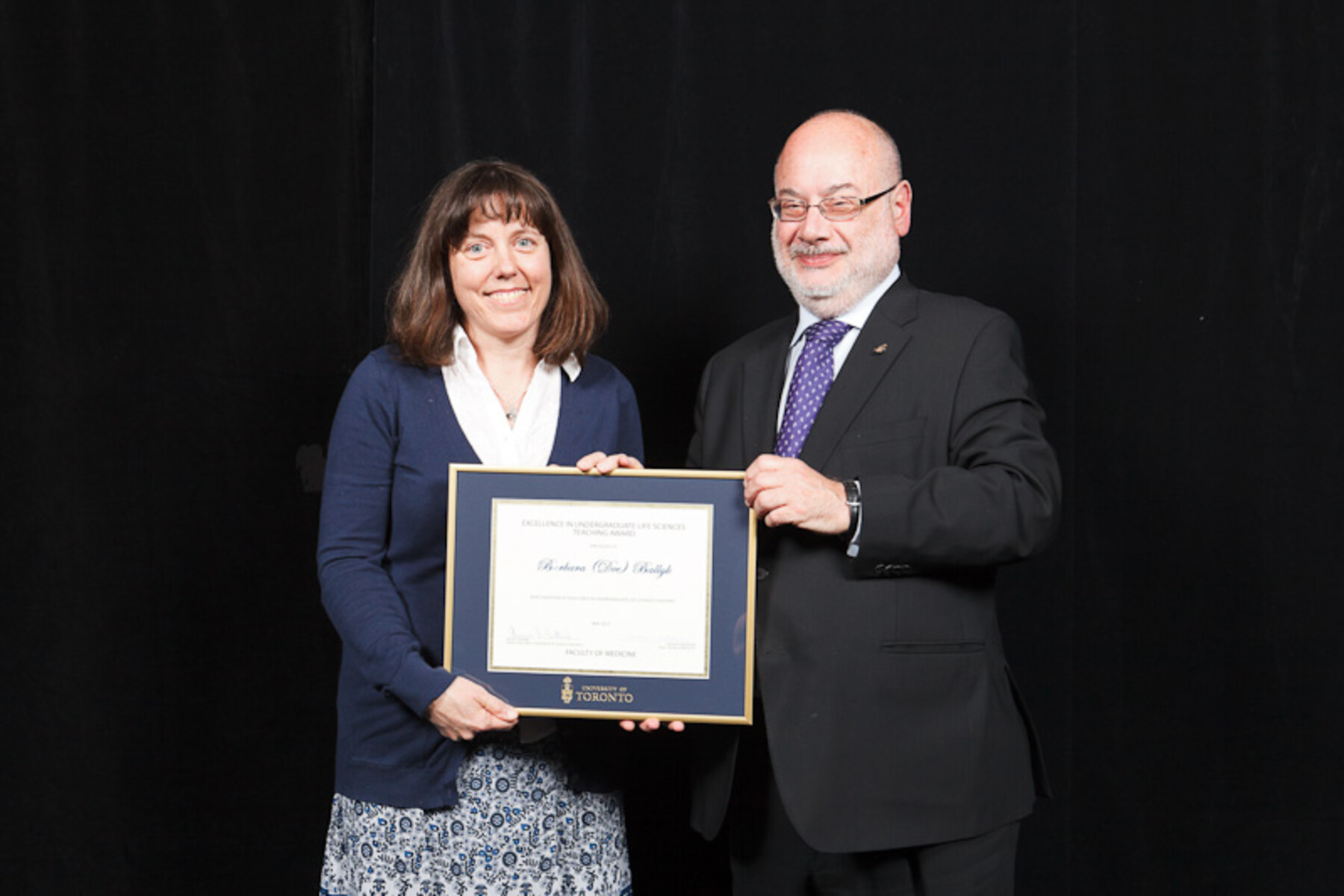 Excellence in Undergraduate Life Sciences Teaching Award
Affiliation(s):
Department of Surgery
Division of Anatomy

Context(s) for Award:
ANA300Y, Human Anatomy and Histology for students in the Faculty of Arts and Sciences.
Dr. Ballyk is from St. Catharines, Ontario, and graduated from St. Catharines Collegiate. She completed her B.Sc. in Life Sciences, M.Sc. in Anatomy and Ph.D. in Pharmacology at Queen's University. Following a postdoctoral fellowship at the University of Toronto, she worked as a Research Scientist with a biotechnology company for three years. For the next five years, she stayed home to start her family with her husband, Jim Graham. During that time their children, Evelyn, Isabel and Nicholas were born. In 2002, she accepted a position as a Lecturer in the Division of Anatomy. She was promoted to Senior Lecturer in 2007.
Dr. Ballyk teaches gross anatomy, neuroanatomy and histology to students in the Faculties of Kinesiology and Physical Education, Pharmacy, and Arts and Science. For students in the Faculty of Medicine, Dr. Ballyk is the Course Co-director of Brain and Behaviour, the neuroscience component of the first year medical curriculum. She also contributes to the teaching of Structure and Function as a gross anatomy laboratory demonstrator. It is for her teaching in this last role that she won the Aikins Award in 2011.
Reflection
Day to day, I live for that "light bulb" moment, when I explain something in such a way that it makes sense to a student, and they remember it because it makes sense, not because they've memorized it.
Over the longer term, it is gratifying to be told by some of my students that my teaching and guidance has inspired them to pursue a particular goal.