Brianna Guild, Speech-language Pathology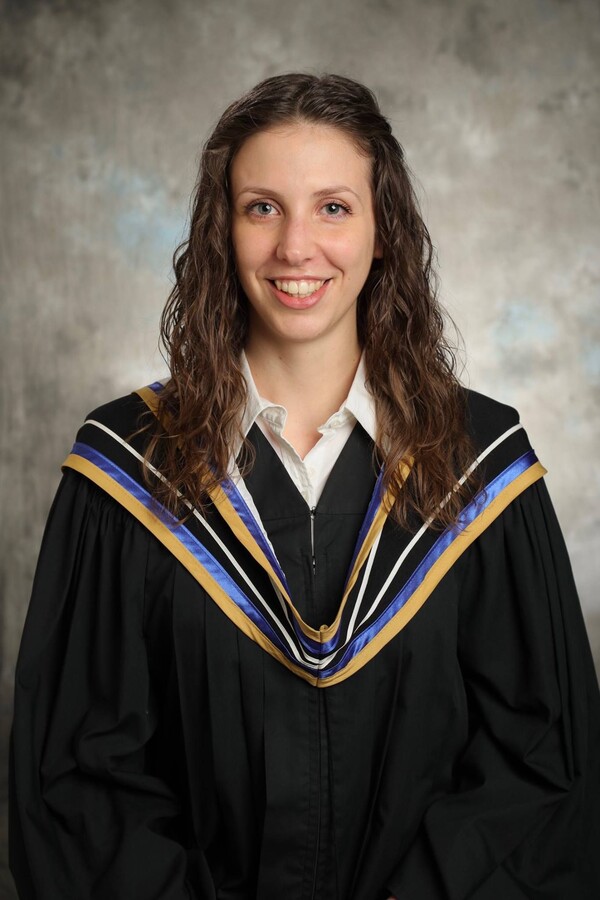 Brianna Guild, M.H.Sc. Candidate (2018-2019)
Department of Speech-Language Pathology

Brianna Guild is a second year M.H.Sc. Speech-Language Pathology (SLP) student who has displayed leadership through her involvements in Mind Your Mind and Theory to Therapy: The Ontario SLP and Audiology Graduate Student Conference.
Developed by UofT SLP alumna Jenna Haji in 2017, Mind Your Mind is a multifaceted wellness program that bridges education, self-care, and personal development in a safe environment for students to learn, grow, and gain peace. Brianna served as Project Manager of Mind Your Mind for the 2018-2019 academic year, which included organizing a committee to run the program, and facilitating weekly mindfulness sessions for the UofT SLP students. Each session focuses on a different topic related to mindfulness, such as self-care, gratitude, and emotional resiliency, and consists of a meditation, education on the topic, and an activity to develop skills in that area.
Additionally, Brianna, alongside SLP student colleagues Allie Annibale and Shanie Rampersaud, was a Co-Founder and Co-Chair of Theory to Therapy 2018, and returned as a Co-Chair in 2019. Theory to Therapy is the first student-run conference for SLP and Audiology graduate students in Ontario that aims to integrate students from across the province to share knowledge and experiences, and showcase the importance of research in clinical practice. Each year, Brianna worked diligently to plan the conference day, which included a keynote speaker, presentations from current clinical and research students, and a team-based advocacy campaign creation challenge.
Brianna's collaborations with her peers exemplify her leadership philosophy that our best work is done when we work collectively to achieve our goals. Brianna developed this philosophy after years of working as part of successful leadership teams during both her undergraduate and graduate programs. She has consistently been a respectful, inclusive and collaborative leader.