Erica Dove, Rehabilitation Sciences Institute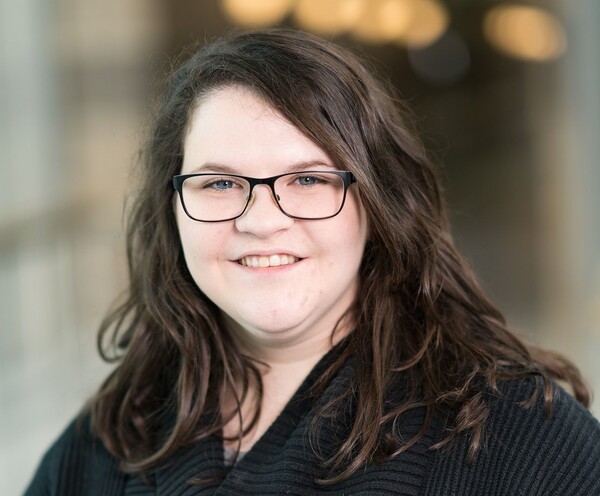 Name: Erica Dove, MSc (candidate)
Department: Rehabilitation Sciences Institute, Faculty of Medicine

Research Title: "Exploring the Impacts of Motion-Based Technology on Balance, Movement Confidence, and Cognitive Function in People with Dementia or Mild Cognitive Impairment."

Supervisor: Dr. Arlene Astell

Description of your research: The purpose of my thesis project is to explore the impacts of a group exergame intervention (Xbox Kinect bowling) for people with dementia or Mild Cognitive Impairment (MCI). Specifically, I am looking to examine whether the exergame intervention will impact balance, movement confidence, and cognitive function in people with dementia or MCI.

Why did you choose this department: I loved the prestige and community feel of the Rehabilitation Sciences Institute (RSI). I also felt that RSI would be a good fit given that so many others are conducting research similar to mine. I really appreciate the breadth and depth of high impact research being conducted by the department

How was your experience looking for a research opportunity: I was fortunate enough to make connections with a potential supervisor and be offered the opportunity to engage in real-time research during my undergraduate studies. This experience was invaluable in terms of identifying my interests, passion, and career goals (both short- and long-term). It also opened several doors for me in terms of acquiring future research experience.

When did you start your research experience: I have almost five years of research experience. I first started as an undergraduate research practicum student at Ontario Shores Centre for Mental Health Sciences. This is where I was first introduced to research involving technology and people with dementia or MCI, which became my long-term passion.

Why did you choose this supervisor: I have had the pleasure of working in my supervisor's lab since early 2016. We have a good working relationship and similar working styles.

What's your experience with research: I have worked on studies involving technology and people with dementia or MCI for almost five years. From 2014-2016, I volunteered on several hospital-based research projects. From 2016-2019, I worked as a Research Assistant at Ontario Shores Centre for Mental Health Sciences. In April 2019, I relocated to the Toronto Rehabilitation Institute, where I have since been working as a Research Analyst II.

How's the social experience with research: The social experience is highly dependent on the type of research you are doing and the population you are working with. In my case, the social experience is tremendous. There's nothing better than watching people with dementia or MCI become engaged and empowered through the creative application of technology.

What are your future career plans: My future career plans include pursuing a PhD in Rehabilitation Sciences, to build on the work undertaken in my Master's thesis. I then hope to become a scientist and/or professor at an established hospital and/or university.

Quote: "If you don't have time to do it right, you must have time to do it over."

Tip: Always be proactive and prepared. Once you have finished a task, start planning for the next one. Set 'self-deadlines' to ensure you stay as organized and proactive as possible.