Immunology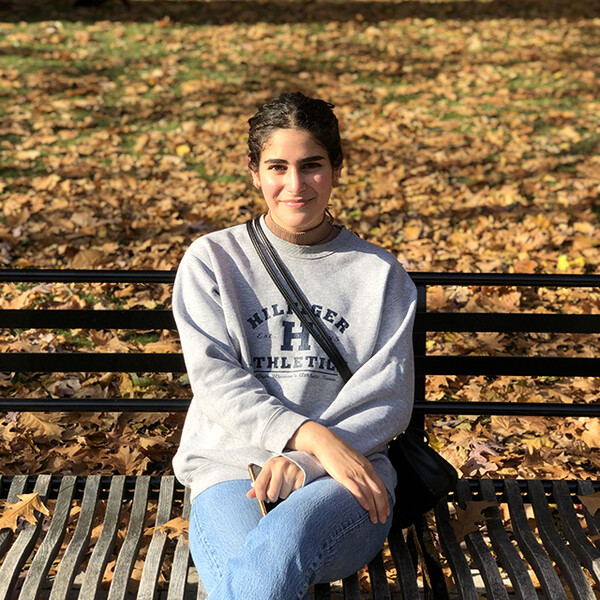 Student name: Diana Inaam Nakib
Supervisor: Sonya MacParland, Scientist, Toronto General Hospital Research Institute (TGHRI), Assistant Professor, Departments of Laboratory Medicine and Pathobiology (LMP) and Immunology, University of Toronto
Alberto Martin, Associate Chair, Undergraduate Studies, Department of Immunology, University of Toronto
John Stinchcombe, Distinguished Professor of Ecological Genetics, Department of Ecology and Evolutionary Biology, University of Toronto

Diana graduated with a High Distinction Honours Bachelor of Science degree in the Spring of 2020 with a specialist in immunology and a major in ecology and evolutionary biology. Throughout her undergraduate studies, Diana was a Dean's List scholar, and the recipient of various academic and research awards from Victoria College.

In her first year of undergraduate studies, Diana found herself particularly interested in evolutionary biology, and its application to human health and disease, which subsequently guided her choice of programs and research. In the summer of her first year and throughout her second year, Diana worked in the evolutionary ecology lab of Dr. John Stinchcombe (University of Toronto), where she worked on projects exploring mutualistic relationships between legumes and rhizobia, in addition to the evolution of morning glories. In her third year, Diana worked on a behavioural economics research project with the society of Canadian Undergraduates in Behavioural Science in affiliation with the Rotman School of Commerce.

In the summer of her third year and for the duration of her fourth and final year of undergraduate studies, Diana joined the lab of Dr. Alberto Martin (University of Toronto), where she worked on a project exploring novel gene involvement in class switch recombination and somatic hypermutation. Throughout her time in Dr. Martin's lab, Diana contributed to the uncovering of a key gene that is involved in antibody maturation, and is evident to be evolutionarily conserved. In addition to her classes and research, Diana also spent a significant amount of time volunteering with organizations aimed at easing the transition of newcomers to Canada, as well as advocating for additional support for students with T1D.

Diana began her direct-entry PhD program in Immunology at the University of Toronto in the Fall of 2020, and joined the lab of Dr. Sonya MacParland, where she will be working on uncovering the molecular and cellular actors of specific liver diseases with single cell technologies and spatial transcriptomics, in addition to identifying potential therapeutic targets for treatment with nanoparticles.

In her free time, Diana also likes cooking, spending time with family, and enjoying outdoor activities like hiking, biking and ice skating.