Stephanie Nishi, Nutritional Sciences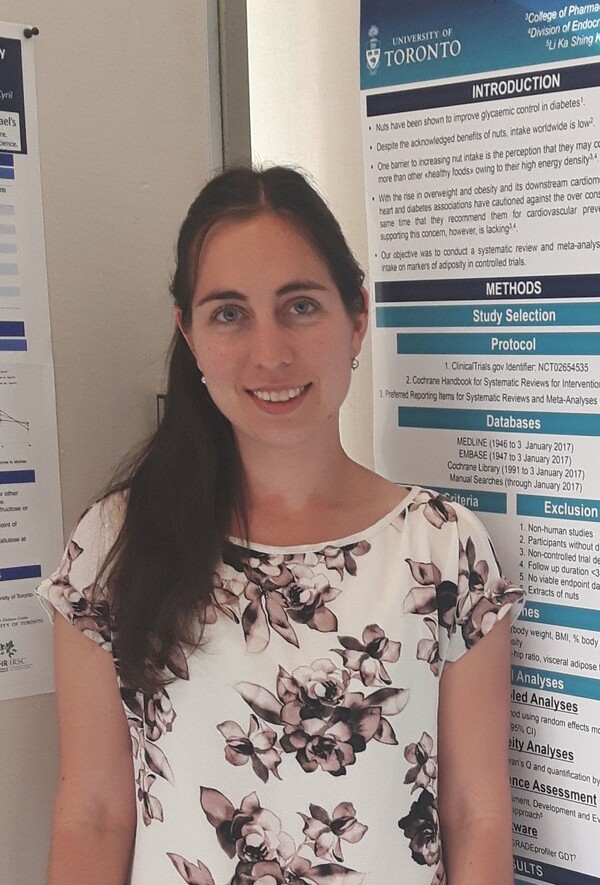 Stephanie Nishi is a Registered Dietitian and PhD Candidate with Dr. John Sievenpiper in the Department of Nutritional Sciences at the University of Toronto. Her thesis project is aimed at investigating the misconception regarding nut intake and adiposity by assessing fatty acid bioavailability via a secondary analysis of a clinical trial and synthesizing the body of knowledge by conducting a series of systematic reviews and meta-analyses. Her ultimate research goal is to help inform evidence-based guidance for public health policy and nutrition guidelines.
In addition to her thesis research, Stephanie is actively involved as a leader in the Temerty Faculty of Medicine as well as the broader community.  Within her department she has taken on executive roles with the Nutritional Sciences Graduate Students' Association (NSGSA), including being President; is an Editor of NutriNews, the graduate student-led magazine; Communications Officer for the Alumni Association; and Mentor for undergraduate and graduate students. In the community, she is Co-Chair for the nationwide group Dietitians Doing Research and enjoys volunteering with various other organizations.
Stephanie strives to be inspired and inspiring, and this ethos helps guide her leadership philosophy.  Through dedication, integrity, and enthusiasm she aims to continue to create and cultivate positive, productive environments.