Faces of Temerty Medicine: Alaa Alsaafin
Students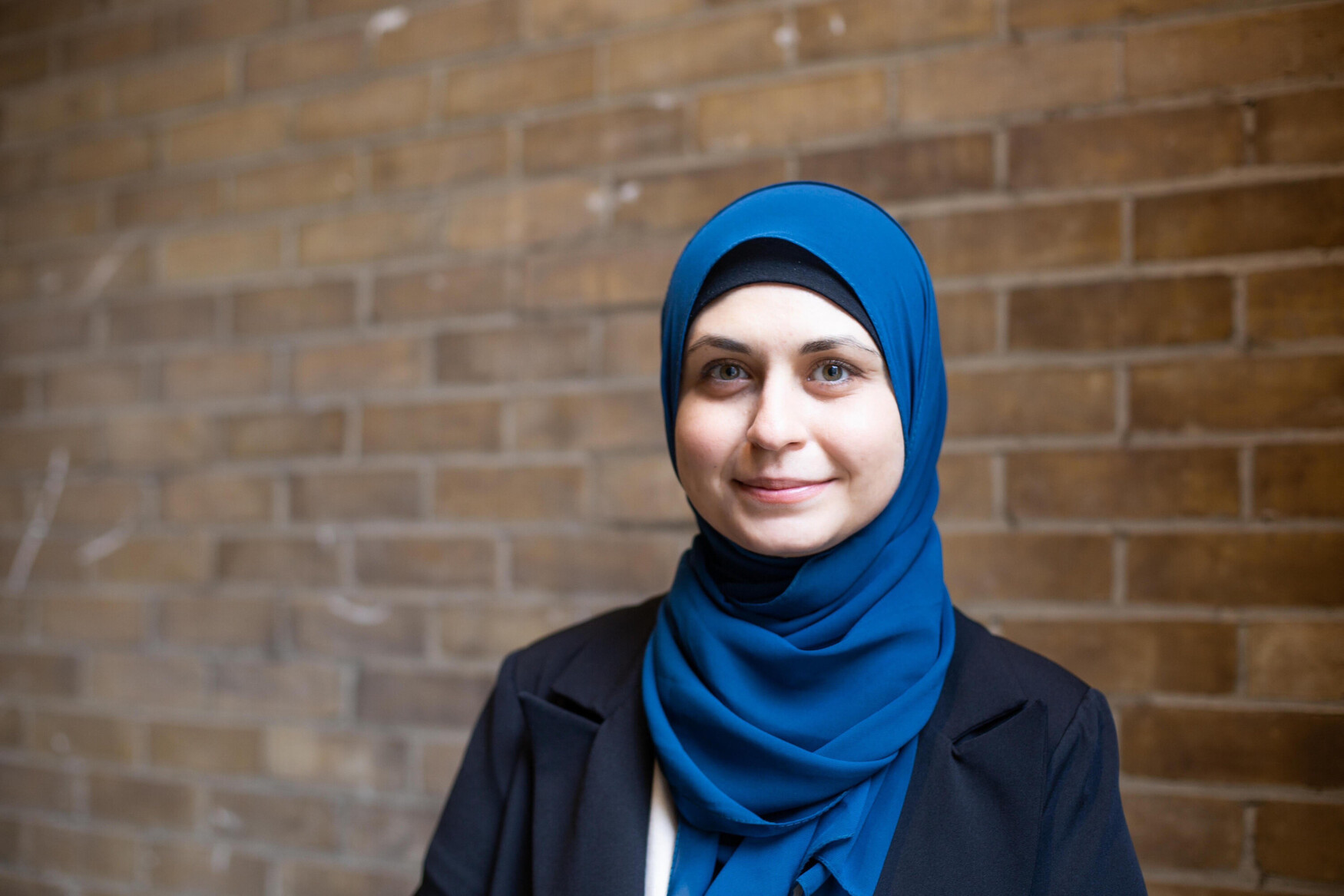 Alaa Alsaafin is a sixth-year PhD student at the Temerty Faculty of Medicine's Department of Pharmacology and Toxicology. In this Q&A, she talked about what inspired her to pursue a scientific path, her research and the best – and most nerve-racking – parts of graduate school.
What inspired you to pursue a career in science and research?
I enjoy the process of doing research because I like asking questions and honing the skills necessary to find their answers. Science and research provide us with a unique perspective to view the world around us and interrogate how it works. In graduate school, you understand what has and has not been done in your field of interest, develop analytical and communication skills, and become equipped with the expertise and experience to contribute/add to the base of knowledge in that field. In graduate school, I had the opportunity to develop these skills and meet amazing people along the way.
What does your research focus on and why did you decide to conduct research on this?
My pharmacology PhD dissertation focuses on the links between certain genes and substance use in teenagers, particularly when it comes to smoking and drinking alcohol. Genetic variation is important, especially in pharmacology, because it explains some of the inter-individual differences in various aspects of drug use. Humans share 99.9% of their genetic make-up, so it is that 0.1% that makes us so different. This 0.1% can make certain individuals more susceptible to using (or abusing) drugs, escalating to drug use disorders, as well as being successful in subsequent quitting attempts. By understanding these differences, we can create personalized treatments, tools, and education to help address these issues. 
Are you working on any cool projects at the moment that you'd like to talk about?
I am currently in the last stretch of my PhD! One of the cool projects I worked on was evaluating whether adolescents that have genetic variation in a bitter taste receptor escalated to regular smoking at different rates. We found that adolescents who taste bitter compounds (according to their taste receptor genetics) became regular smokers at a faster rate than adolescents who (according to those genetics) did not taste those bitter compounds. What is interesting is that cigarettes have bitter flavours, so we would expect cigarettes to taste bad to the adolescent "tasters." Nevertheless, consistent with our findings, by the time these individuals were young adults, the tasters had higher levels of nicotine intake than non-tasters, indicating higher cigarette smoking.
What have been the highlights of being in your program at U of T?
As a graduate student, I realized the importance of celebrating and empowering other students to foster a deeper connection and a more inclusive community. I had the privilege of working alongside wonderful peers who were also passionate about promoting positive change in different facets of graduate student life, whether at the individual, departmental, or faculty level. Among the many engagements I undertook during graduate school, I was recently the President of the Pharmacology Graduate Students Association (PGSA) and the Life Sciences Career Development Syndicate (LSCDS). We worked together and effectively inspired changes in our organizations and graduate departments, which I am very proud of! In 2022, I was recognized for my efforts by being the recipient of several leadership awards, including the UTFA Al Miller Memorial Award, Graduate Community Development Fund, Leadership and Exemplary Service Award, and the Departmental Teaching Assistant Excellence Award.
What were you most nervous or unsure about when you first started?
I was always afraid that I did not belong or knew too little to be in graduate school. Imposter syndrome is real, and it never really leaves you! It is very difficult to assess how much you know because you view yourself under a microscope. Without consistent external positive reinforcement, you may not develop a healthy or realistic appreciation for your progress, skill, and knowledge. I came to realize that I do know a great deal, but more importantly, that it is okay to not know everything. I am here to learn, and I continue to do that!
Have you developed any important (or surprising!) skills during your graduate studies that you think will be valuable in the future? 
Throughout my graduate studies, I have honed numerous leadership and organizational skills that have proven invaluable. Among these, managing expectations has been particularly crucial. Whether I was spearheading projects as part of my PhD work, leading student groups, or collaborating with teammates on event planning, it was essential to establish clear goals, metrics for success, and actionable steps. By communicating these objectives transparently with your supervisor, colleagues, and event attendees, you can ensure everyone is aligned and empathetic and supportive of one another. 
What do you like to do when you're not focused on research? Any interests or hobbies you participate in?
I truly enjoy learning new things that are outside my comfort zone; for example, I recently became interested in entrepreneurship. I also enjoy reading about mysteries and true crime, biking, hanging out with friends (and jumping on Zoom calls to catch up with friends – shoutout to Marlaina Stocco), listening to music, and playing with my cat!
What advice would you give students considering pursuing a similar academic path? 
My advice to students is to relish the journey rather than fixate on the end goal. Now that I am near the end of my degree, it feels bittersweet. I understand that graduate school is tough and may feel lonely, but it also provides an unparalleled opportunity to expand your knowledge of your subject matter and hone your interpersonal skills. It is also a time for self-reflection, during which you will understand your strengths, limitations/boundaries, and career preferences. In my experience, having a strong support network is also crucial. Cultivate meaningful relationships and lean on them when you need them the most. I owe much of my success to the unwavering encouragement of my family and friends, who lifted me up during challenging times and rejoiced in my accomplishments. I appreciate them for everything!